The Sopranos Season 4 Episode 9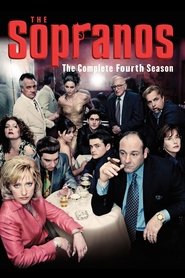 The Sopranos Season 4 Episode 9
Junior uses an injury at the courthouse as an opportunity to introduce a new defense at his trial.
Ralph begins to ponder the state of his life when his son is badly hurt in an archery accident.
A mysterious fire at the stables results in the death of Tony's favorite horse. Tony confronts Ralph, resulting in a bloody and deadly climax.
Serie: The Sopranos
Director: Tim Van Patten
Guest Star: Bruce Kirkpatrick, Debargo Sanyal, Gene Gabriel, John Ventimiglia, Joseph R. Gannascoli, Leslie Bega, Matt Servitto, Paul Schulze, Richard Portnow, Robert Funaro, Tim Kang, Tony Darrow
Episode Title: Whoever Did This
Air Date: 2002-11-10